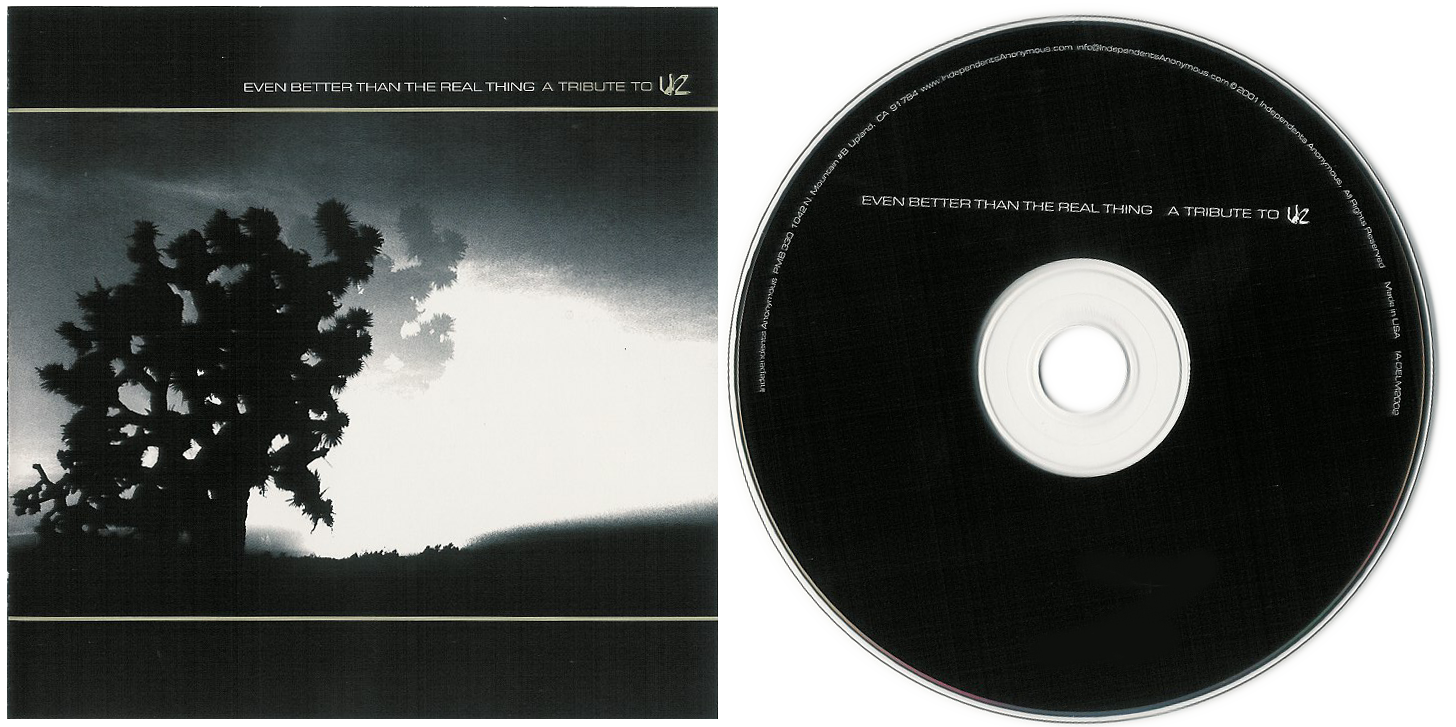 Please help support independent music by purchasing a song or CD.
All proceeds go to continuing to make indie music available for your life's pleasure.
Buy CD – iTunes
[box
]1. Discotheque – Drag

2. Sunday Bloody Sunday – Lance Angelus

3. Pride (In The Name Of Love) – Friction Bailey

4. With Or Without You – The Relatives

5. Acrobat – Peoplemover

6. Lemon – Jay Buchanan

7. One – Aaron Kaplan

8. The Ocean – Megamanic

9. An Cat Dubh/Running To Stand Still – Doom Kounty Electric Chair

10. Who's Gonna Ride Your Wild Horses – Statica

11. Bullet The Blue Sky – Tunnel Fishin

12. Two Hearts Beat As One – Danny Dean and the Homewreckers

13. In God's Country – Deep Mosey

14. Love Is Blindness – Trespassers William
15. Where The Streets Have No Name – Lift Off
[/box]
If you have purchased this CD as a Digital Download and you wish to have the CD artwork Download this file – CD artwork for Even Better Than The Real Thing
Please help support independent music by purchasing a song or CD.
All proceeds go to continuing to make indie music available for your life's pleasure.
We hope you enjoy listening to the free indie music on this page and we hope you have discover a new artist you enjoy. Support your local music scene.