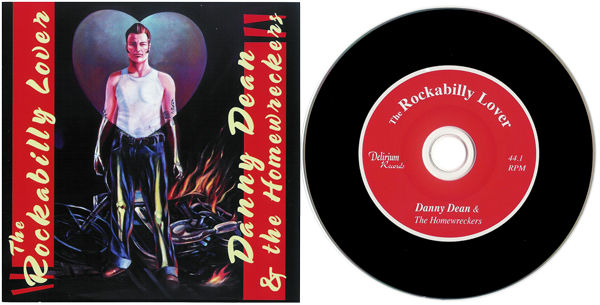 Please help support independent music by purchasing a song or CD.
All proceeds go to continuing to make indie music available for your life's pleasure.
Buy CD or iTunes
[box]
1. Mean Mean Man (J. Saiko Espiritu, D. Dean, G. Jones)
2. Better Move On (K. Olerton, B. Livesley, D. Dean)
3. The Love Cats (Smith) BMG Songs Inc
4. Nine Times Out Of Ten (Hall, Blackwell) Unichappel Music, Inc
5. One Track Mind (G. Jones, D. Dean)
6. Heart Of Stone (K. Olerton, B. Livesley, D. Pursley, D. Dean)
7. The Rockabilly Lover (J. Roy)
8. Pitbull (J. Saiko Espiritu, D. Dean, G. Jones)
9. Goody Two Shoes (Adam Ant, Marco Pirroni) BMG Publishing Ltd.
10. Where Angels Fear To Trend (J. Saiko Espiritu, D. Dean)
11. Drinking Beer (J. Witherspoon) Songs Of Universal, Inc
12. Wild Cat (Wilde, Bart) Intersong Music Ltd. Betties
13. Betties Kiss (D. Dean, J. Saiko Espiritu, J. Moleski)
14. Birthday (D. Dean)
15. Shake Your Money Maker (Elmore James) EMI Longitude Music Co.
16. Don't Gamble On My Love (J. Saiko Espiritu, D. Dean, G. Jones)
[/box]
Danny Dean – Vocals – Guitar – Piano
Gavin Jones – Bass – Vocals
Hank Deluxe – Drums
Additional Musicians:
Bob Crail – Sax
Nic Chaffee – Trumpet
Callum Benepe, Vinnie Bargas – Drums
Danny B. Harvey, Joe Medeiros – Guitar
Eric Ekstrand, Mike Malone – Piano
Adam, Bob Sailing, Jeff Moleski – Backing Vocals
Danny Dean would like to thank the following:
Sara Ray for her incredible artwork, John and his damn parrot Keco, Ed Juarez at Total Reality services, Rob at the Boss Booking Agency, Don Horn, Fred Taccone Divided by 13 amps, Tom Jones at TVJONES pickups and Gretsch, Kristy Jo Haima at Neumann/Sennheiser, Moldy (RAT FINK) Marvin, Mad Max and the Wild Ones, Bo Huff, Trace from the INK and IRON festival, Ken, Paul, Russ, and everyone at Truetone Santa Monica, Chris Blair Hot Rod Reunion, Doug Reed at Tour Supply, Fulltone effects, Rob Manning at Zaola / Hosa Cables, Coffin Cases, Aki Nakabayashi Japan Booking, Scott SF booking, Jesse from the band The Craze. Big Cat Matt Diel and Mike Haege at KOPN 89.5 Fm,
Curt Sautter at Delirium Records for believing in us. Dylan Talmon and my wonderful woman Hope.
Recorded & Mixed at Moletracks by Jeff Moleski
Produced by Bob Saling
Co-Produced by Danny Dean & Gavin Jones
Track Coordinator – Meena Rosa
Mastered by Joe Gastwirt Mastering
If you have purchased this CD as a Digital Download and you wish to have the CD artwork Download this file – CD artwork for the Rockabilly Lover
Please help support independent music by purchasing a song or CD.
All proceeds go to continuing to make indie music available for your life's pleasure.
We hope you enjoy listening to the free indie music on this page and we hope you have discover a new artist you enjoy. Support your local music scene.